Bahrain's oil and gas sector is back on the map following last year's announcement of a major tight oil discovery. Oil Minister Sheikh Muhammad Al Khalifa speaks exclusively with MEES* about how this can fuel progress in the downstream as well as boosting crude exports.
Q: Considerable dynamism currently surrounds Bahrain's oil and gas sector. Last year's announcement of major unconventional reserves certainly caused a big stir in the industry. Can you put that in context with current output?
A: We have the shared field with Saudi Arabia, Abu Safah, which is operated by Aramco. It is a conventional field which gives us around 150,000 b/d of oil and that has a large reserve. We don't publish the reserves but it will go for decades, it's nice and steady. Although there is opportunity to increase, it has to...
Bahrain Oil & Gas Blocks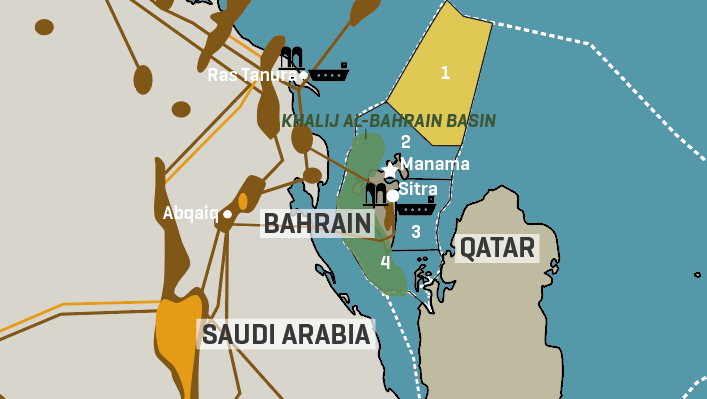 Read More