Dysfunctional politics is back and has brought an end to Kuwait's longstanding oil production targets. The country's new upstream chief has acknowledged that capacity falls at the supergiant Burgan field mean that 2020 targets remain five years away.
Kuwait Oil Company (KOC) is responsible for Kuwait's upstream sector outside of the Partitioned Neutral Zone (PNZ), whose upstream resources are shared with Saudi Arabia. The firm has had a long-standing target of increasing oil (crude and condensate) production capacity to 3.65mn b/d by 2020.
A febrile political environment has long hampered KOC's work, but breathing space during the relatively calm July 2013 – November 2016 parliament enabled key projects to move ahead. Then-CEO Jamal Jaafar told MEES in April that capacity had risen to 3.225mn b/d. With key projects progressing and more planned, this gave KOC a fighting chance of...
Key Kuwait Oil Infrastructure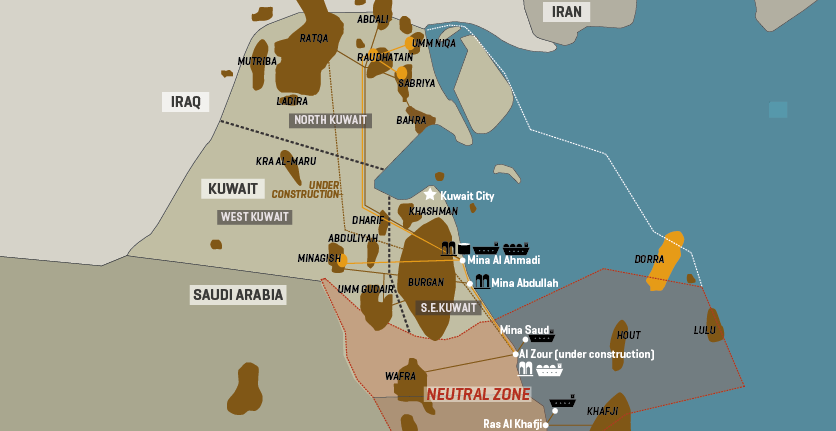 Read More